OUR 8TH ANNUAL GOLF EVENT
On October 9, 2023, Kentucky Harvest will host its 8th Annual Golf Tournament at Persimmon Ridge, giving people the chance to come out and play golf, network, and learn more about our mission! YOUR company can help us with this fabulous event by becoming a sponsor, entering a foursome, and/or donating an item for us to auction or raffle. As always, our goal is to raise much-needed funds for food rescue and delivery across Kentuckiana.
Last year, we raised more than $70,000 with our golf outing to keep our trucks on the roads – rescuing and delivering food to people suffering from food insecurity. Please consider supporting us to help raise funds for food rescue and recovery. Your support will allow you wide visibility among over 100 attendees, including senior executives from many of Louisville's leading companies. Registration begins at 10:30 a.m. with lunch to follow and a shotgun start at noon. Click here to register or sponsor!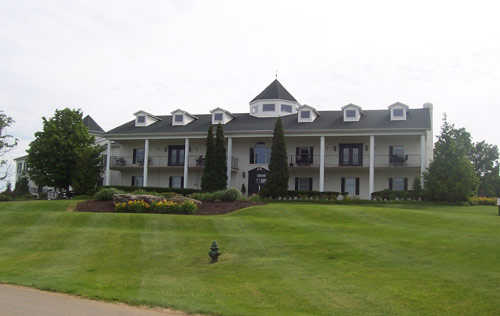 Kentuckiana Big Green EGGFest
Join us for the 14th Annual Kentuckiana Big Green EGGFest on Friday, August 4, 2023 from 6 p.m. to 9 p.m. and Saturday, August 5, from 9 a.m. to 3 p.m. The location is the same as always, right outside Brownsboro Hardware & Paint, 4858 Brownsboro Road. Proceeds will go to local food-related charities including Kentucky Harvest. 
Thanks to the generosity of previous attendees, nearly $200,000 has been donated to local food-related charities. Your participation this year can help us raise that total even higher.
Give for Good Louisville is an unprecedented day of unity in the name of philanthropy. Communities from across Kentucky and Southern Indiana join forces to give vital support to 500+ participating nonprofits creating positive change for thousands of individuals in need. Over $15,000 was generated in 2022!
Kentucky Harvest will participate in this day of giving and will invite our donors, supporters, board members and anyone who wants to help donate OR conduct a peer-to peer fundraising campaign to raise funds and awareness for Kentucky Harvest on September 14, 2023!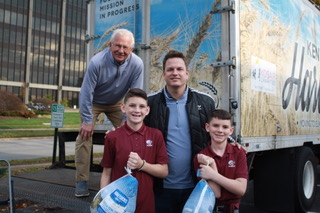 Each year in November, we collect frozen turkeys and canned goods for Kentucky Harvest. Our goal is to collect 2,500 frozen turkeys in 1 day! You can stop by Brownies "The Shed" in  Plainview between 12:00 pm – 8:00 pm and drop off your frozen turkeys, gift cards or donations.
If you cannot make it but you want to donate to Kentucky Harvest click here and for every $25 donated (subject to change) = 1 frozen turkey. If you donate on the website please mention TURKEY STOCK with your donation.
This amazing annual event is conducted by Joey Wagner of JWagner Group and Jason Brown, owner of Brownies, "The Shed". We are so appreciative of their annual support to help us feed people in our community!