Our mission is to end local hunger by connecting with food donors and engaging volunteers to rescue excess food and move it from those who have it to those in need.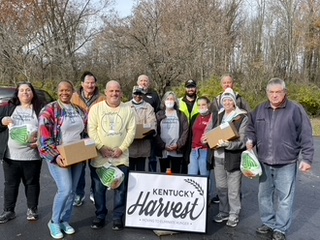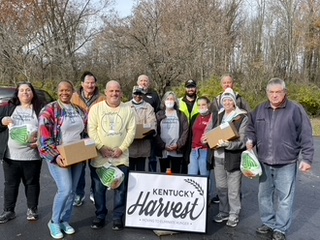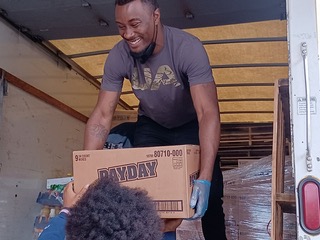 The vision for Kentucky Harvest is to continue to develop local partnerships by connecting food companies with charities while leveraging our network of volunteers to focus on reducing food waste and getting usable food to the hungry in our local community.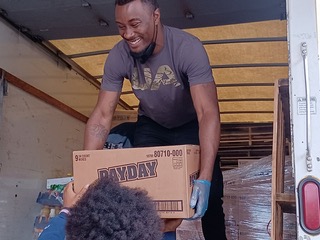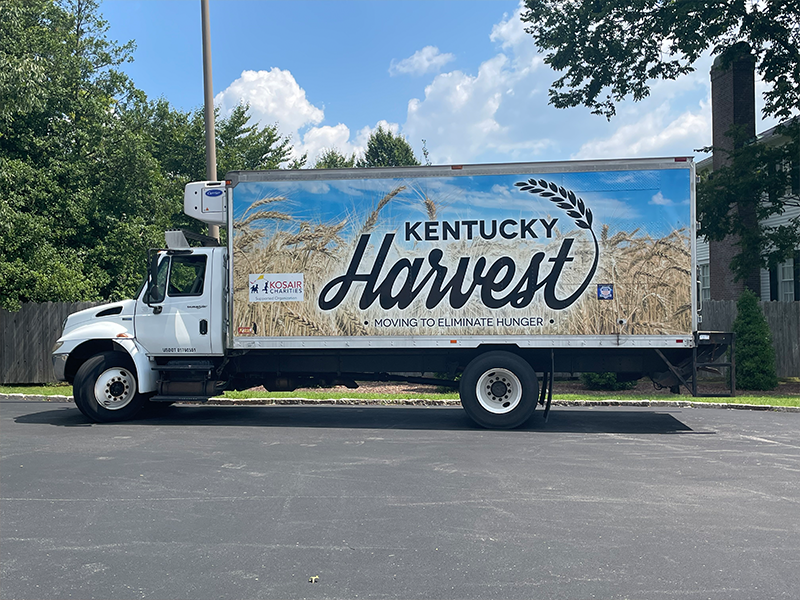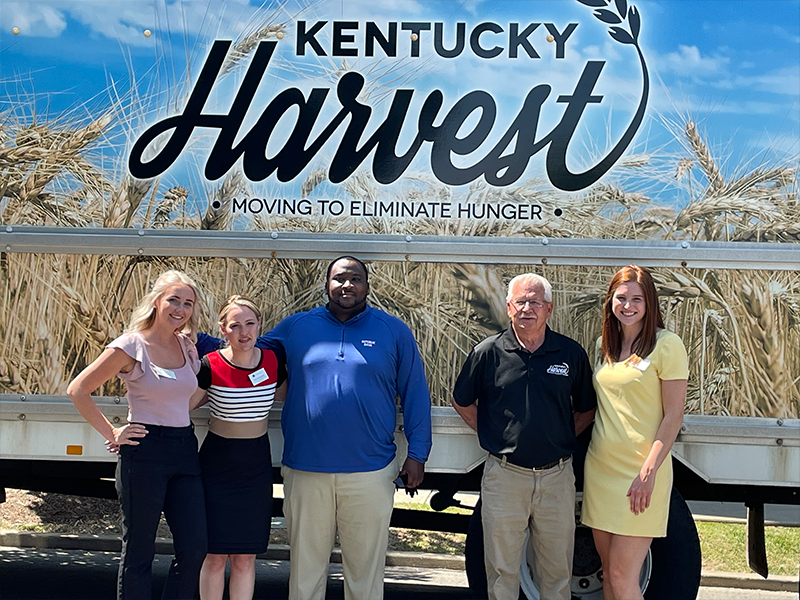 Kentucky Harvest was founded in 1987 because food was going to waste that could be rescued and served to people that desperately need it. Kentucky Harvest rescues both perishable and non-perishable food and delivers it to those in need.
Kentucky Harvest has one program and its called People Helping People. We rescue leftover and surplus food from restaurants, grocery stores, bakeries, companies, schools and food drives and then deliver it to homeless shelters, addiction recovery centers, children's centers, churches, food pantries and other organizations where it is needed. This is food that would otherwise go to waste. We fill a gap in the community because unlike a food pantry, we get perishable food to people who are hungry in our area – that same day!
In 2022, we rescued over 2.7 million pounds of food and delivered it to 85 recipient organizations saving them over $4.4 million in estimated food costs so they can focus on programs that help make our community stronger. This food resulted in nearly 2.3 million meals for people in our communities who needed them. That's over 6,000 meals per day!
Kentucky Harvest has only one program. It's called People Helping People and it has been going on in our community since 1987. Kentucky Harvest picks up and delivers food to 80+ nonprofit partners across the Kentuckiana area. We rescue food that would have been discarded and we deliver it to homeless shelters, children's centers, churches, addiction recovery centers, and other non-profits. We delivered over 2.7 million meals last year, that's 7,500 meals per day!